OUR MISSION

WHAT ARE WE DOING?
blessing families in Woodlands through transformational community services
OUR STRATEGY

HOW ARE WE DOING IT?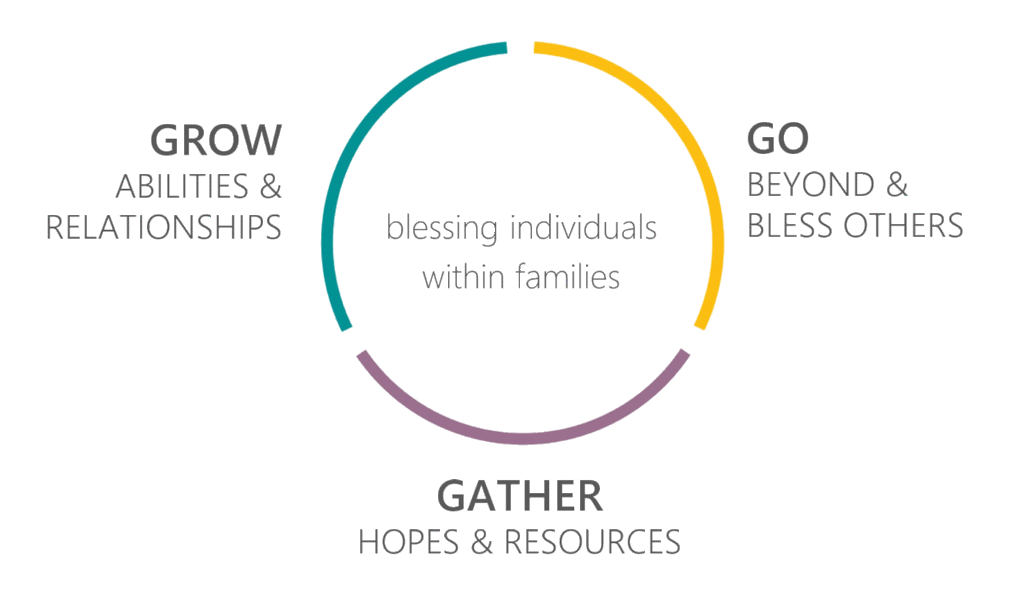 The Gather-Grow-Go Cycle is how we bless families in Woodlands and guide people towards transformation. This strategy is our overarching and comprehensive framework that guides our approach to people and the choice of programs we run. 
Gather 
Hopes & Resources 
We assess hopes and resources, helping clients to cultivate and articulate their own goals, hopes, dreams and aspirations. Our clients do this not only as individuals but in the context of their family.
Grow Abilities & Relationships
We grow abilities, skills and relational resources in our clients that help them to progress in their goals. Our clients grow in a way that benefits not only themselves but their family and community.
Go Beyond & Bless Others
We encourage clients to first achieve then go beyond their goals and aspirations. Our clients set new goals and become a resource who blesses others in the community.
© 2021 WOODLANDS SOCIAL CENTRE
830 Woodlands Street 83 #01-33
Singapore 730830
+65 6365 5234  •  [email protected]
Follow us on Facebook